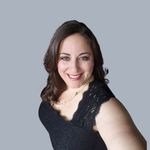 Scheherazade Kessler
Residential Real Estate Expert
A little bit about me...
I was born in New York and have grown up in the Bay Area. I love the history, diversity, and real estate of this area.
In addition to my real estate background, I bring extensive administrative and facilities experience within the tech industry. This experience has honed my organizational skills, attention to detail, and ability to manage complex projects. I understand the fast-paced nature of the tech industry and the specific needs of professionals working in Silicon Valley.
Furthermore, my background in home remodeling and interior design allows me to offer a unique perspective when it comes to buying or selling a property. I have hands-on experience with home improvement projects, which enables me to provide valuable insights into the potential of a property and its value-add opportunities. I can also assist clients in envisioning the possibilities for transforming a property to meet their personal preferences and lifestyle.
One of the aspects I particularly enjoy is helping clients with the home buying process. I find great fulfillment in guiding individuals and families through the journey of finding their dream home. I actively listen to their needs and preferences, and I take joy in matching them with the perfect property that meets their criteria and create memories for years to come.
With my combined experience in real estate, administrative/facilities management, home remodeling, and interior design, I offer a well-rounded skill set that can benefit clients throughout the entire real estate process. Whether you are buying or selling a home in San Jose, I am dedicated to providing exceptional service, offering valuable insights, and making the process as smooth and enjoyable as possible.